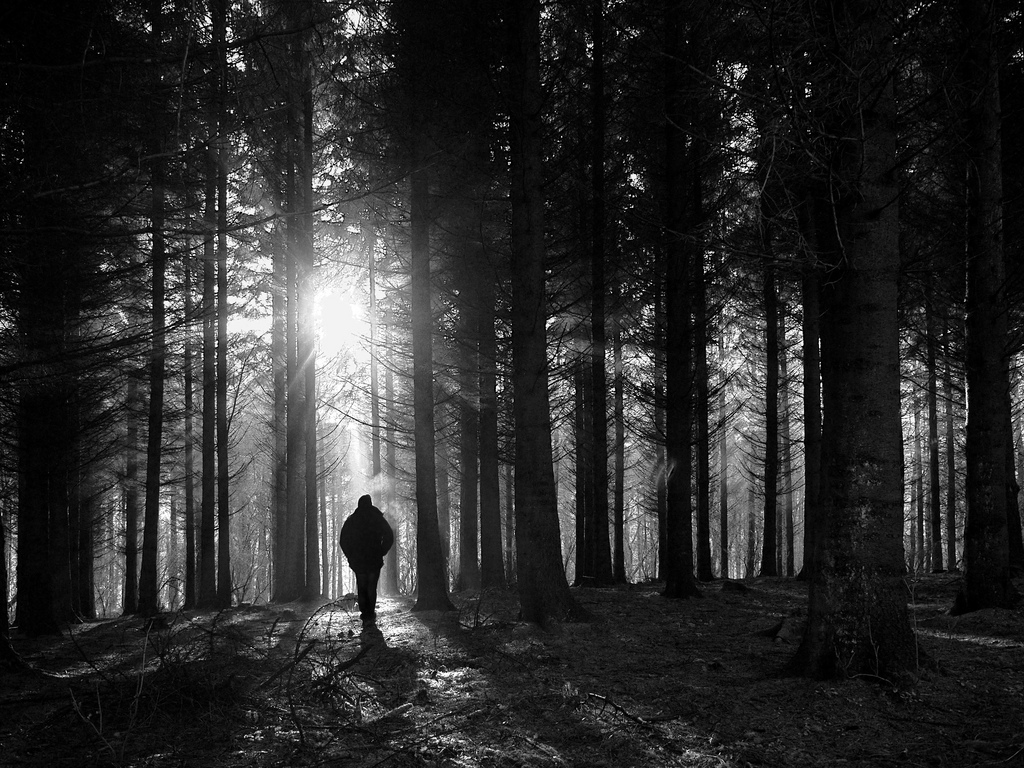 Stepping Out into the Darkness Alone
Last year around this time I was preparing to do my very first public speaking engagement with Rosalyn Bown, which was titled "Myths and Misconceptions in Paranormal & UFO Research." Our talk was very well-received, so we were invited to do a follow-up right after it; a part two of sorts that we called, "Similarities in Paranormal & UFO Research."
The whole idea between our two back to back lectures was to draw people, who might only be interested in one field, to look at the other field as well. A lot of times, paranormal people and UFO enthusiasts stay rather confined within their respective walls, never bothering to consider the commonalities and similarities between each.
There's actually quite a bit of crossover from one subject into the next, but a number of investigators and researchers alike tend to disregard that if it doesn't fit into the framework of their own expertise. I can hardly blame them, as the enigma of the phenomenon is strange enough to simply consider just one aspect of it.
Well, as a result of my ongoing ramblings here and there, I've been invited to speak again. But this time, it's on my own. *gasp*
Of course, I'm a little nervous, given that I really don't know what to expect at this particular conference. It's for the second installment of the Para-X Behind the Veil held in East Brunswick, NJ. You can read more about it here in a blog that is set up and run by a wonderful woman named Kat Clark. I was invited to speak at this year's event by Karen Kimmel Temper, who had actually seen Rosalyn and I lecture in the aforementioned events of last year.
Karen is a great individual who is not only an active investigator but an author herself with Schiffer Publishing. They publish a lot of books on a wide array of topics, but Karen told me they also do paranormal books as well, with a keen interest on location specific phenomena. Once I get my own book, "The Spectrum," finalized and ready to rock for the publishing world, Schiffer is one of the companies I plan to get in touch with for sure.
Earlier this summer, I had high hopes that I'd have my book ready for release at this specific event. I had even put down a small deposit for my own table in the vendor area, just to place some added pressure on myself not to procrastinate. But procrastination wasn't my main rival this time, so much as it happened to be its second cousin twice removed, known as perfection.
As some of you who know me personally, I am a perfectionist, which can be both a blessing and a curse. If something isn't up to what I consider high standards in regards to every piece of punctuation and principle that I use to make a point, then I'll hold off on putting it out there. I know, I know, this will probably sadden my huge fan base of two people at the moment, but still, I assure you, my book will be out there very, very soon. And it will be worth your wait, trust me.
After speaking with another wonderful individual and fellow author by the name of Marie Gilbert, I was told that this is the better way to do things—to just take time to do a quality job instead of simply rushing thru something just to get it out there. There's already enough poorly written garbage that exists in the field, which further discredits it and its respective authors, so if I take some more time to make sure my work is as thorough as it can be, I think it will pay off in the long run. I'm utilizing not just one, but two editors for the time being, which has been quite helpful, although more work on me overall.
Either way, I'll still push myself to lecture at this year's Behind the Veil and step outside of my ethereal comfort zone. I'll be warming up the stage for my friend Christopher Di Cesare of the C2D1 extreme haunting case, who gets his name misspelled more often than the entities he encounters—I being one of those guilty offenders in the past. But apart from his talk of things that go bump in the college night, Chris is supernaturally talented in the gift of encouragement. His discussion will leave you motivated to take charge of your life, regardless of whatever hand you're dealt. If anything, should you choose to go to this event just to see him speak, it very well might change your life.
The title of my talk this go around is "Perceptions and Deceptions in the Overall Experience," which will touch on some of the themes I'm currently exploring for The Spectrum. This relates primarily to the UFO experience, but more so in people's reception to or perception of that which they might be experiencing. I don't have a lot of time to talk, but it will be a good way for me to gauge the interest level and see how people respond to such an angle. I hope that it doesn't end up as a typical talk, but rather one that gets people to question their own beliefs and shift the way that they approach the phenomena overall. It's something we desperately need to do if we're ever going to begin to hope to understand such an enigmatically wondrous topic in general.
One or two snoozers should be manageable though, but if everybody falls asleep, I'm doomed. If you're planning to be there, seek me out, say hi, or send a telepathic note of encouragement my way. I could use it!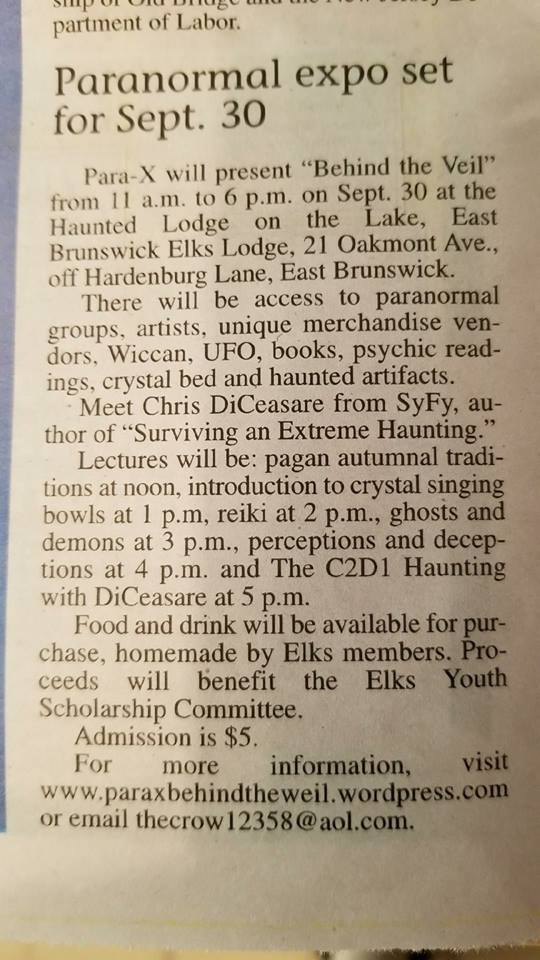 ---
For more engaging paranormal and UFO discussions, please like Normal Paranormal on Facebook or come follow us on Twitter!