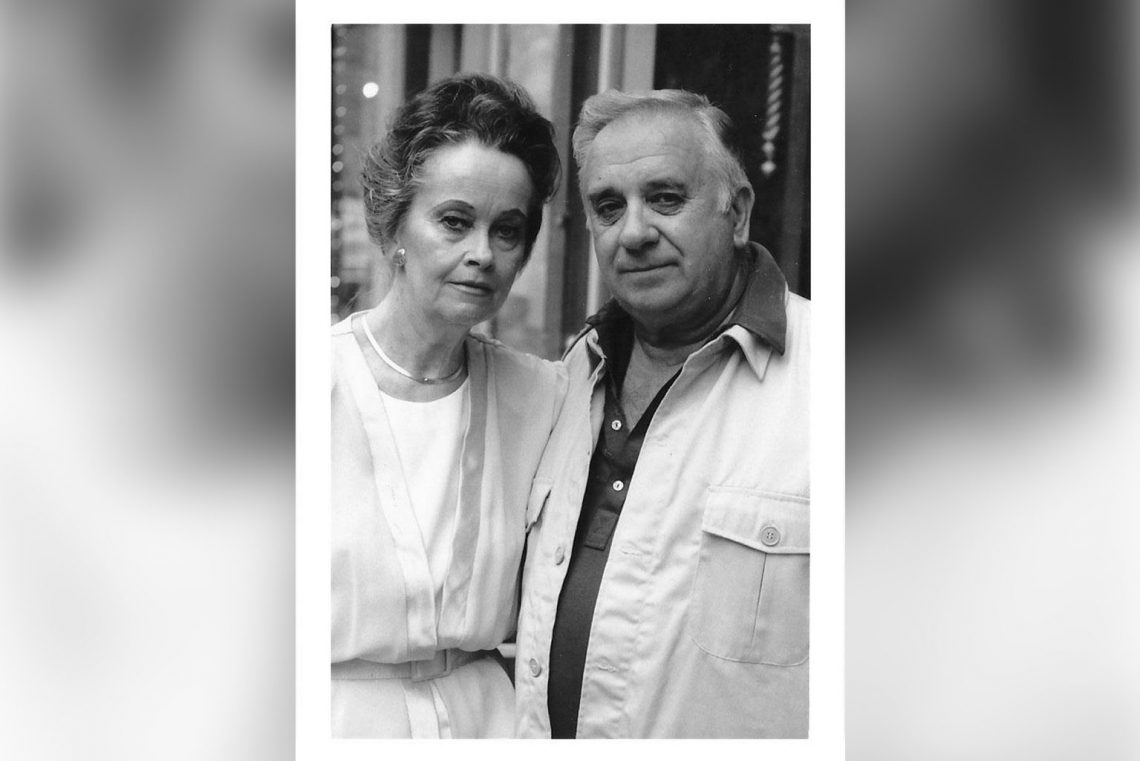 The Warrens and the Smurl House of Horror
By Maxim W. Furek
Contributor to Normal Paranormal
One of the most horrific cases of purported demonic possession occurred over a 13-year period in West Pittston, Pennsylvania. The horror took root inside a 92-year-old duplex dwelling located at 328-330 Chase Street that belonged to Jack and Janet Smurl and Jack's parents.
From 1974 to 1987, the Smurls and their four daughters were terrorized by howls and blood-curdling screams, pig grunts, kitchen appliances catching fire, and awful odors. Amorphous black clouds materialized inside the lodging. Janet was dragged out of bed by malevolent forces and Jack was sexually assaulted by a succubus, a demon in female form.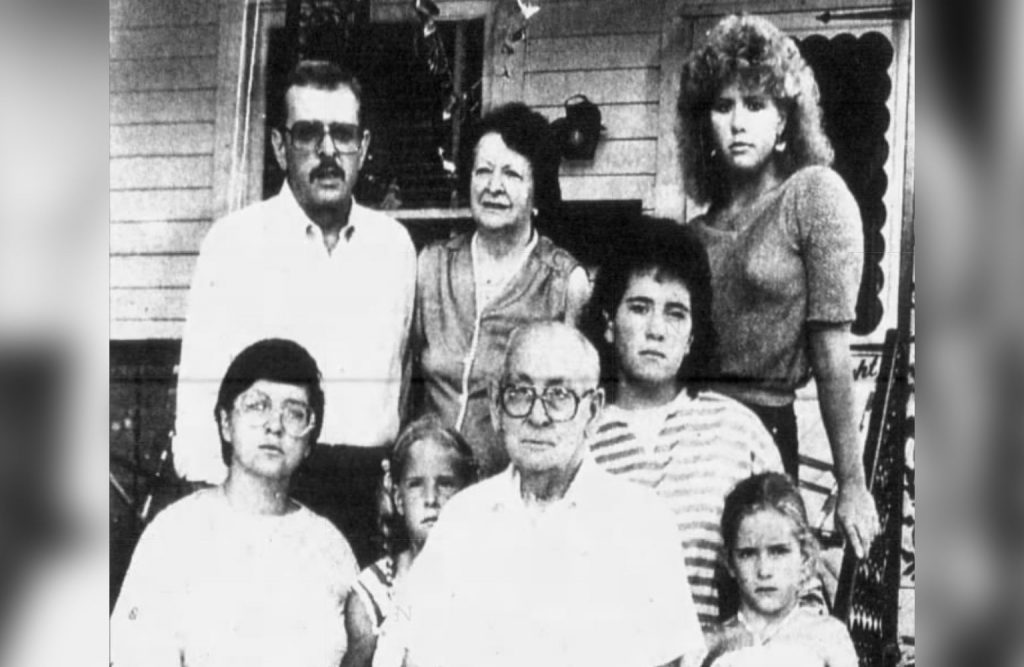 Monsignor Francis Kane was the pastor of their Immaculate Conception parish. He went to the home and blessed every room. After the spirits continued to torment them, he did this again. Monsignor Eugene J. Clark, rector of St. Pius X. Seminary, Dalton, PA., was directed by church officials to stay overnight on three occasions but observed nothing unusual.
Finally, after agonizing torment, they began to look outside the church for help, and paranormal researchers Ed (1926-2006) and Lorraine (1927-2019) Warren were called in to investigate. Ed, a former police officer, described himself as a "religious demonologist," and Lorraine as a "sensitive clairvoyant," with the ability to see that which seems to be invisible.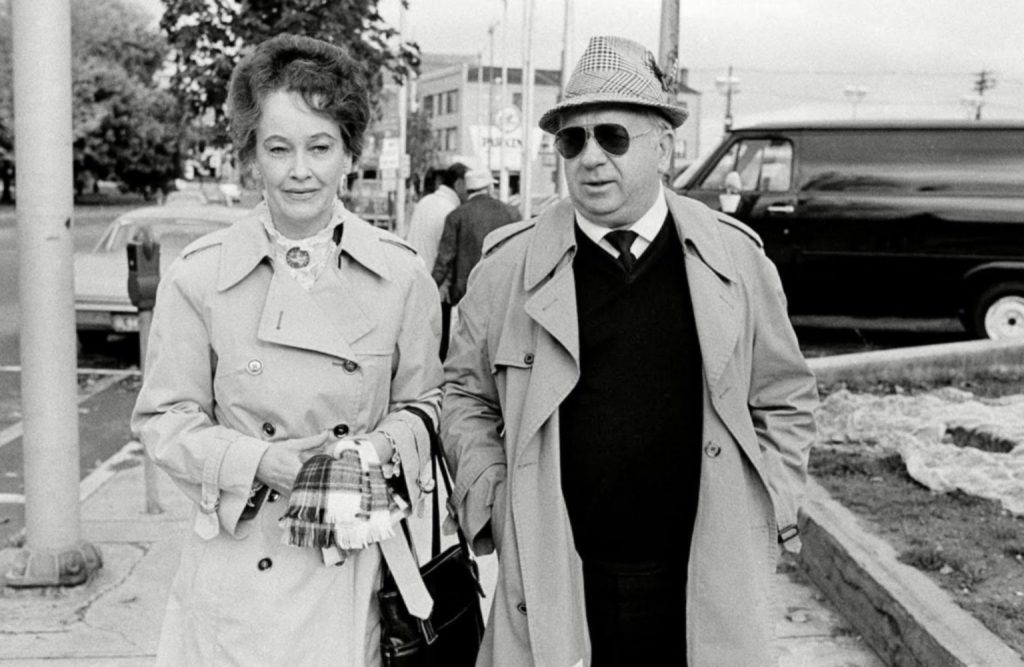 The Warrens were also paranormal celebrities. In 1952 they founded the New England Society for Psychic Research to investigate suspected hauntings including the Amityville Horror and the Perron farmhouse in Rhode Island. The Warrens investigated more than 10,000 cases in the U.S. and abroad.
Among their published books are Ghost Hunters (1989), Satan's Harvest (1990), Graveyard (1992), and In A Dark Place (1992). They spoke at over 700 colleges, warning a younger generation about demonic possession. They were frequent guests on AM America, In Search Of, PM Magazine, Mike Douglas, David Susskind, Tom Snyder's Tomorrow, and To Tell the Truth.
Their strange profession triggered popular interest in the paranormal, leading to television shows and cult-like films such as The Conjuring and The Conjuring 2.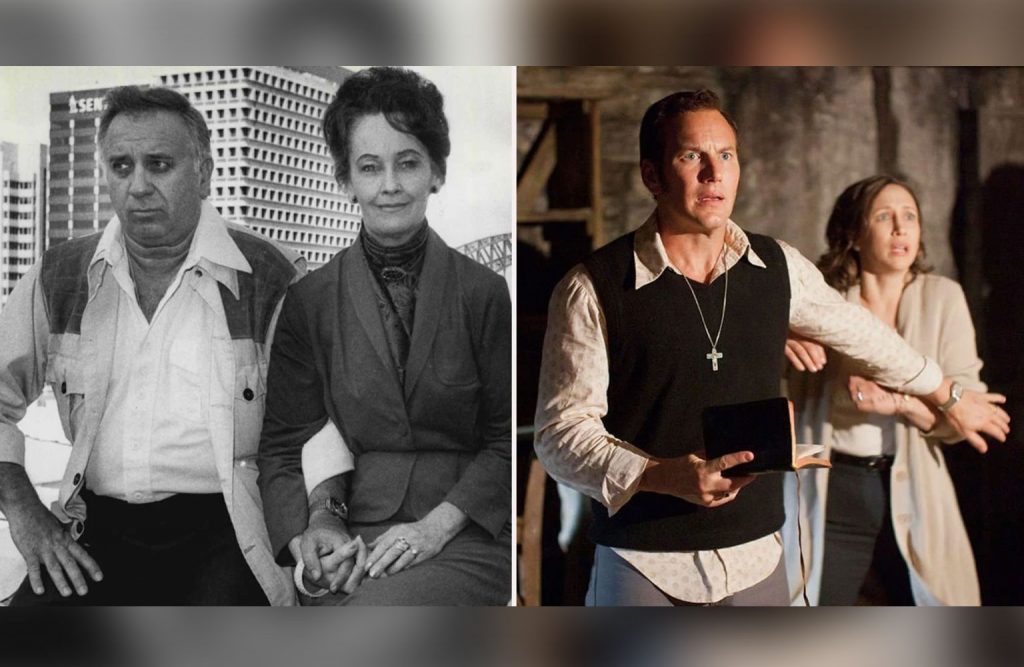 Because of their research on the Smurl case and their knowledge of the occult, they were asked to co-author a book. The Haunted: One Family's Nightmare was published by St. Martin's Press in 1988. The book was co-written by Robert Curran, a reporter for the Scrantonian-Tribune and Sunday Independent newspapers. Ed and Lorraine Warren and Jack and Janet Smurl were listed as co-authors.
The book became a national bestseller for St. Martin's Press with an initial press run of 600,000 copies. The tome sold for $16.95 and was published in 78 countries and serialized in Redbook Magazine. Several years later, FOX TV presented "The Haunted," a made-for-TV adaptation of the book starring Sally Kirkland, Jeffrey DeMunn, and Diana Baker. It aired on May 6, 1991, and was directed by Robert Mandel.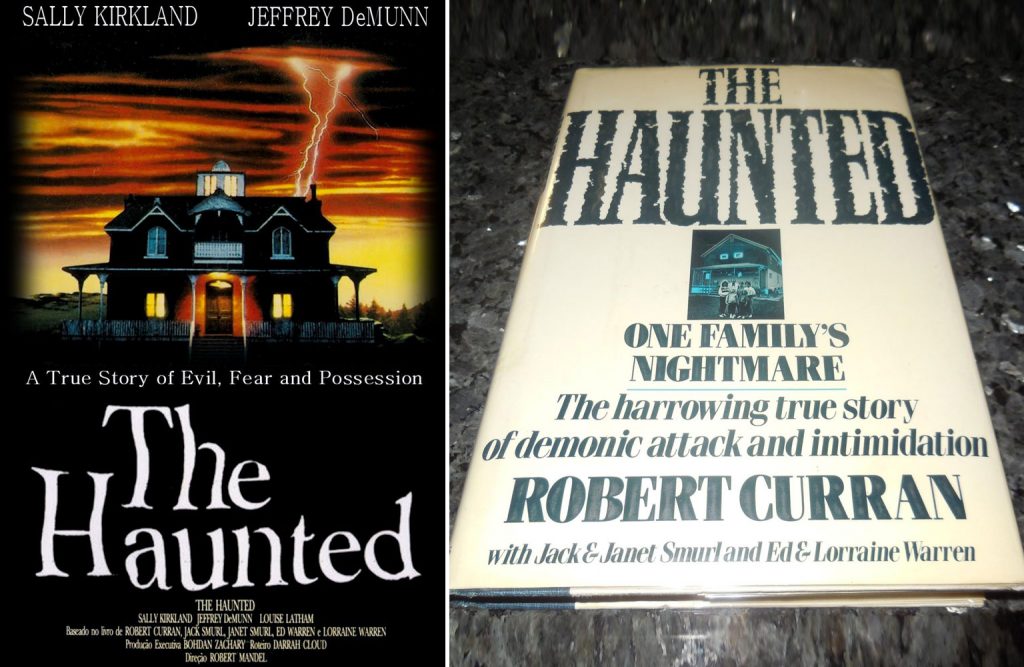 Jim Thorpe Presentation
To promote The Haunted, the Warrens began a 15-city book tour in the quaint village of Jim Thorpe, Pennsylvania, surrounded by Bear Mountain and the extended ridge of Mauch Chunk Mountain. They appeared at the Victorian Palace Theatre on July 19, 1988, presenting two slide shows with personal photographs of Amityville and other psychic investigations. It was hot and cramped but electricity was in the air.
Barrett Ravenhurst, owner of the Theatre, reflected on the Warren's visit. He said:
"They were nice people. I kept in touch with Lorraine and we would talk on the phone off and on throughout the years. She had a pet rooster, and every time I would talk to her the rooster would be crowing in the background. She was, as I am, an animal lover."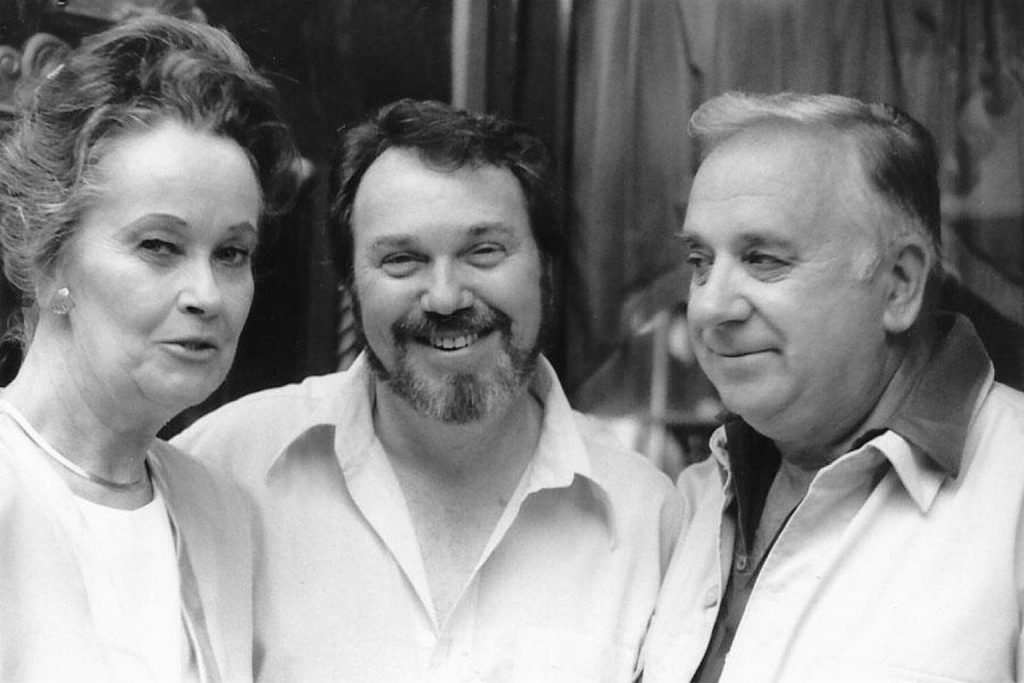 [NOTE: As a researcher, I was fascinated by the Smurl haunting and read everything I could about the events that occurred in nearby West Pittston. I drove to 328-330 Chase Street, took photos, and spoke with several neighbors. The Smurls were avoiding the media at that time but when I heard that the Warrens were going to be in Jim Thorpe, I contacted the owner of the Victorian Palace Theatre requesting an interview. I conducted my interview with them on the sidewalks of Jim Thorpe. It was a hot July evening. Ed and Lorraine were friendly and extremely knowledgeable. They professed their Christian faith, and they allowed me to photograph them on the street and tape their comments. At the time Ed was 62 years-old and Lorraine was 61.]
Roman Catholic Mysticism
Both the Smurls and Warrens were devout Catholics. The Warrens were well versed in Roman Catholic mysticism and believed literally in a spirit world that encompassed heaven and hell, limbo and purgatory. They believed in lost souls and demonic entities. All of these abstract concepts fit neatly into the Roman Catholic tradition of a mid-place between the living and the dead, concepts spoken in muted voices by the curious and the faithful. It was in this murky realm that the Warrens lent their expertise.
The Catholic Church is typically reluctant to get involved with something that might be a hoax and bring about embarrassment or the Vatican's condemnation. Because the Church places its focus on God's love, mercy, and forgiveness, it tends to avoid possible elements of the demonic. It's a subject many would rather not talk about.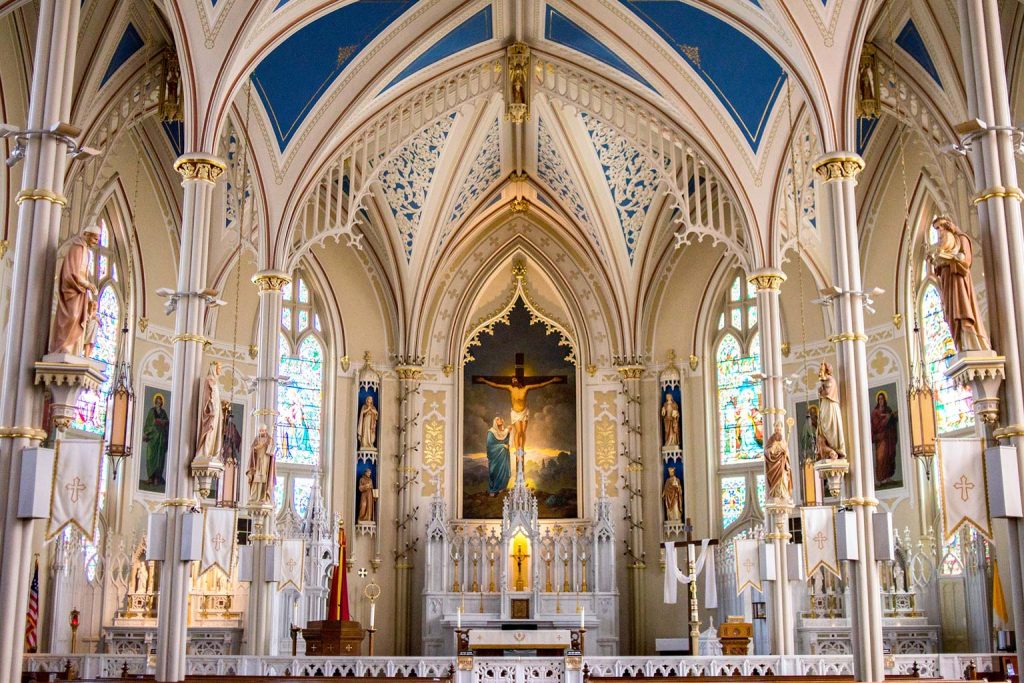 Around 1977, the Catholic Church quietly asked the Warrens to investigate the Hodgson families' alleged poltergeist. This haunting took place in an Enfield, North London council house and inspired The Conjuring 2.
Writing for The Catholic World Report, film critic Nick Olszyk, in his "So I Married a Demonologist," concluded that the Warrens (investigating the Hodgson home outside of London) had God on their side:
"The Warrens are able (to) withstand such tremendous evil because their strength comes from a covenant relationship that puts God at the center of their lives. This is the opposite of the Hodgeson (sic) family, and whose father recently left them for his mistress. It is even implied that Janet and her sister got involved in the occult because of his absence."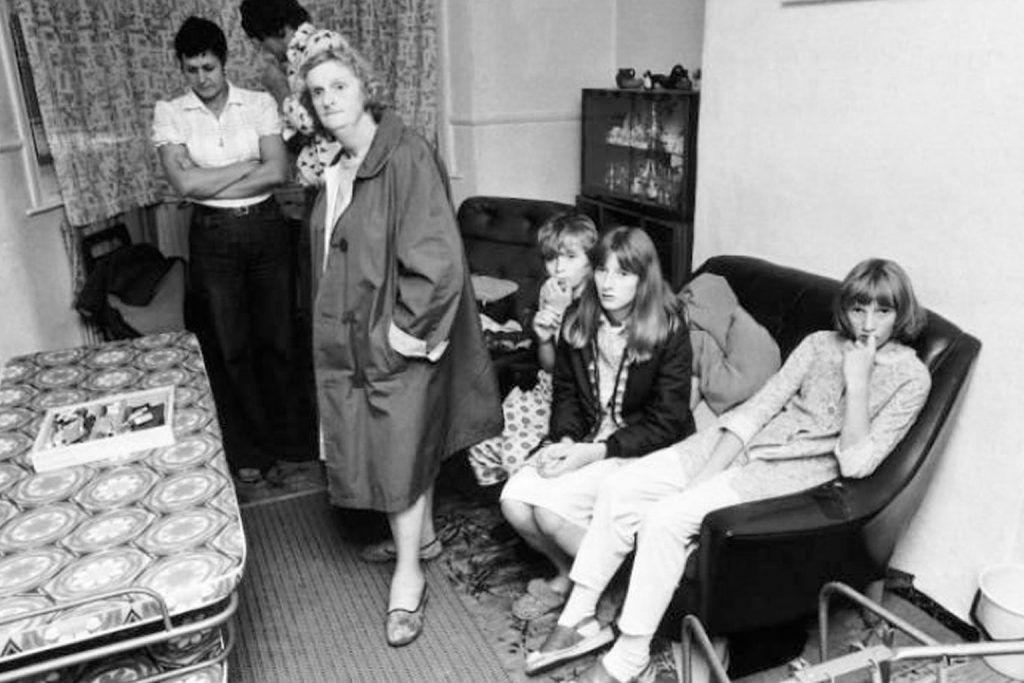 Ed explained how he prepared himself for these paranormal encounters. To do battle against demonic possession he used weapons such as the Bible, a crucifix, and holy water. There were other options as well. Ed Warren called upon "religious provocation," to provoke spirits into action, and "religious resistance" to ward off the demonic attack. Said Warren…
"I then went into what we refer to as 'religious resistance,' to ward off this attack. I envisioned myself being Christ-like. I called on Christ, St. Michael the Archangel, and Padre Pio to help me…"
Believing that the Smurl home was possessed, the Warrens brought the Rev. Robert McKenna of Our Lady of the Rosary Chapel in Monroe, Connecticut to West Pittston.
Considered a "rogue" priest because of his rejection of Vatican II, Bishop Robert McKenna, (O.P. as he was listed in The Haunted) is among the traditional priests and laity of the Catholic Church holding to her ancient ritual for mass and the Sacraments against the reforms of the Second Vatican Council.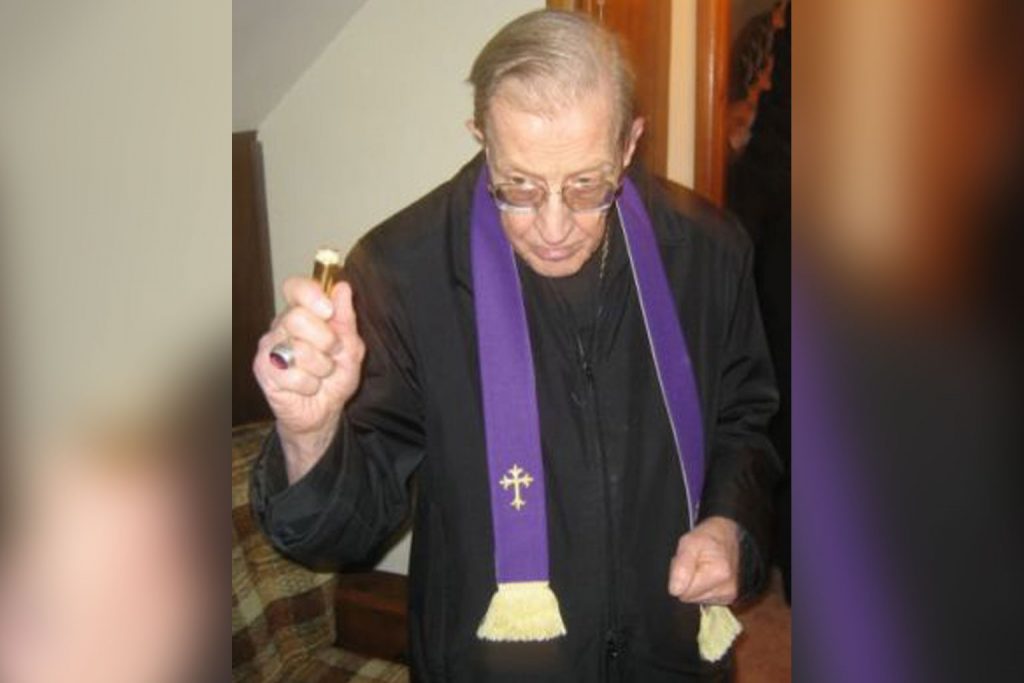 McKenna attempted three unsuccessful exorcisms in 1986. In June 1987, writing the book's introduction, he described the Smurl's "treacherous and unending torture."
"Why has a demon chosen to infest the lives of the Smurls, who are religious, hard-working, and sincere people?" he asked. "Further, I wish my own attempts to exorcise their demon had been successful. But, though I've said mass in their home and have three times given the rites of exorcism, the demon always returns."
[NOTE: Pope John XXIII was responsible for the Vatican II Council that modernized the Catholic Church. The Pope, who had died several months earlier, was believed to have performed a miracle during the 1963 Sheppton mining disaster and was canonized as a saint in 2014.]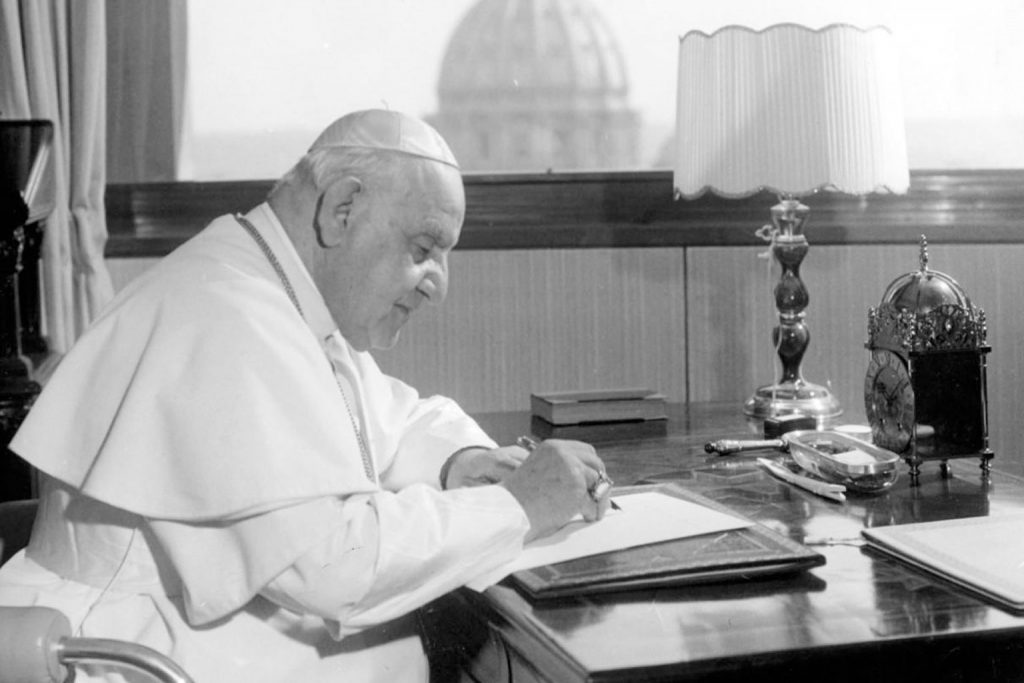 Psycho-Ergokinesis
Still, other supernatural forces could have been at work. For over 50 years, the public has been enculturated into forbidden themes of the occult through motion pictures such as Children of the Damned (1964), Rosemary's Baby (1968), The Exorcist (1973), It's Alive (1974), The Omen (1976), Carrie (1976), Children of the Corn (1984) and Firestarter (1984).
Although pure cinematic escapism, these films investigated children with preternatural abilities. One parapsychological theory espouses that "hauntings" may be caused by latent telekinetic powers of female adolescents. These abilities were called Psionics or Psionic Energy Manipulation (also known as Psycho-Ergokinesis).
The popular Stephen King thrillers, Carrie, and Firestarter utilized this premise. The Smurls did have a 17-year-old daughter, Dawn, who witnessed attacks by demons and dark shapes following her in the house.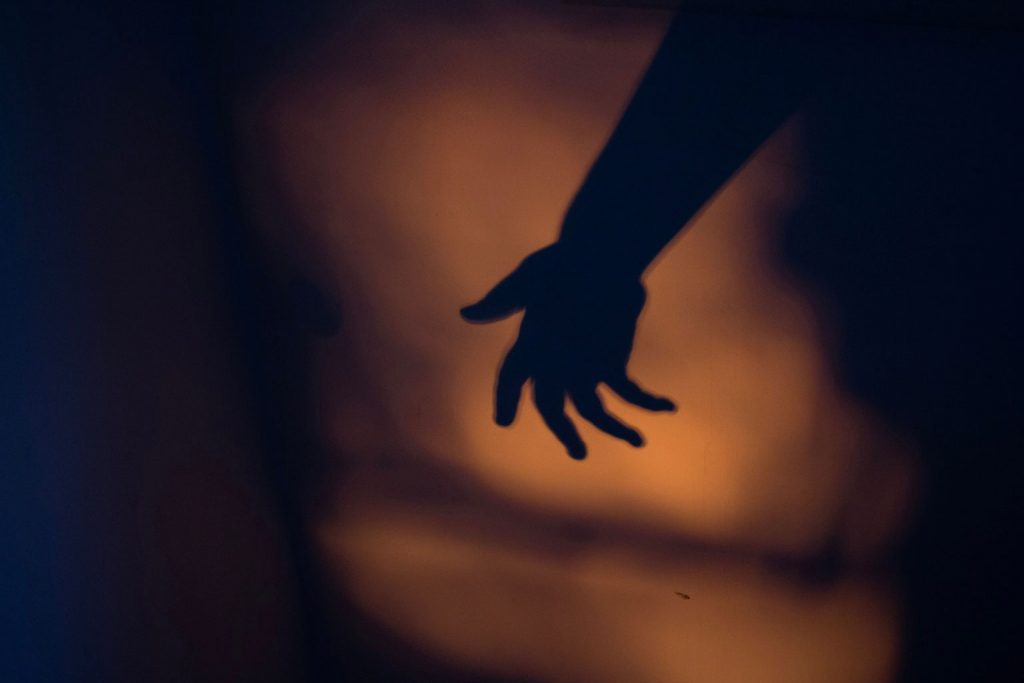 In the midst of doing battle with unseen forces of evil and unnamed demonic entities, the Warrens suddenly were attacked by another, more human, force. A claim by researcher Paul Kurtz, Chairman of the Committee for the Scientific Investigation of Claims of the Paranormal, concluded that the Smurl haunting was the result of "misperception" and the Smurls "projecting their fantasies into the house."
Critics also pointed to the appearances on Sally Jessy Raphael, Geraldo Rivera, Larry King, Entertainment Tonight, and A Current Affair, as proof that the Smurls had, in some way, sold out for financial gain. That part of the narrative was accurate. The Smurls and the Warrens and Robert Curran all hit the road, embracing the media, as they told their varied stories to a public hungering to learn more of the bizarre incident. It didn't matter what the critics charged. The Warrens stuck to their original claims that the Smurl hauntings were real and that their investigation was of the highest order, as Lorraine Warren explained to this researcher:
Our motivation is most positive. We are thinking from a Christian standpoint and ask only for Christian protection in our work.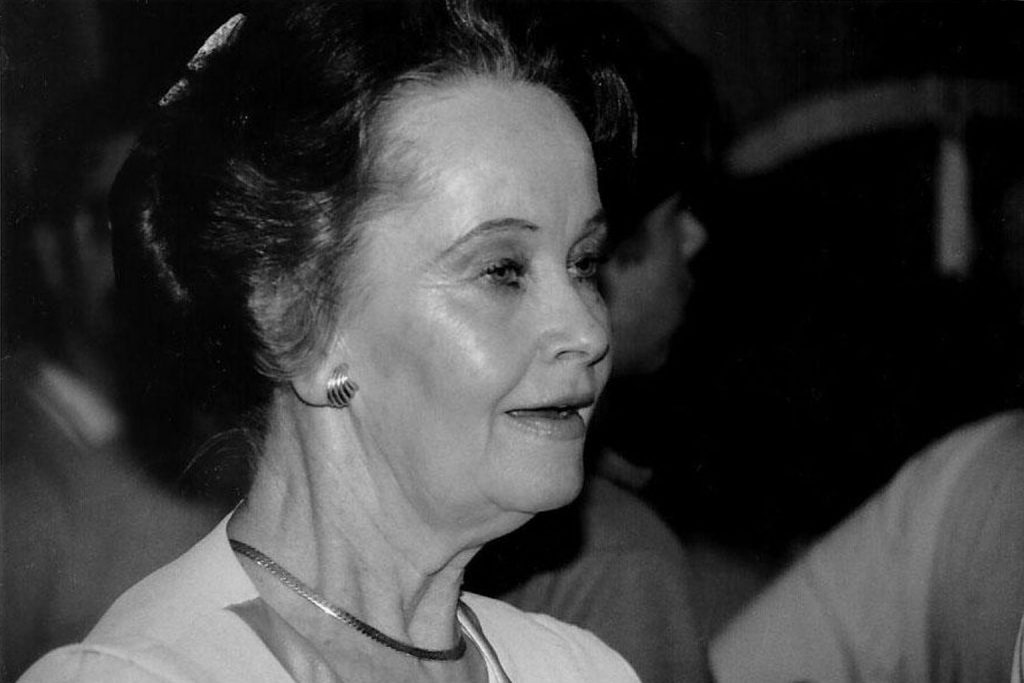 Inside the Smurl house, Ed Warren brought "relics of the saints and true pieces of the cross." He played religious music and prayed to "frustrate the devil." He experienced cold spots and temperatures below freezing and dark shadows moving across the bedroom. The words GET OUT! GET OUT! were suddenly etched upon a mirror. As a true believer, he remained steadfast in his Catholic faith and conviction:
I learned a long time ago that everything that we speak on is in the Bible—apparitions, ghosts, demonic spirits, levitations. If nobody in the Catholic Church were to become knowledgeable about these forces, who would the victims go to? So, this is my job, to recognize it, to bring in the authority for the church, to bring in the exorcist.
The Smurl horror ended after Bishop James Clifford Timlin intervened. When bishops feel that they don't have a qualified exorcist in their diocese, they're allowed to look elsewhere.
Timlin summoned Father Alphonsus Trabold, a priest-exorcist from the Diocese of New York and St. Bonaventure University, "with authority to do whatever is necessary."
Trabold was an exorcist, professor, and paranormal expert. It took a fourth exorcism before the family would find peace. The Smurls had moved to Wilkes-Barre in 1987 and in 1989 Trabold's church-sanctioned exorcism ended the haunting. Subsequent tenants at the West Pittston Chase Street home reported no disturbances.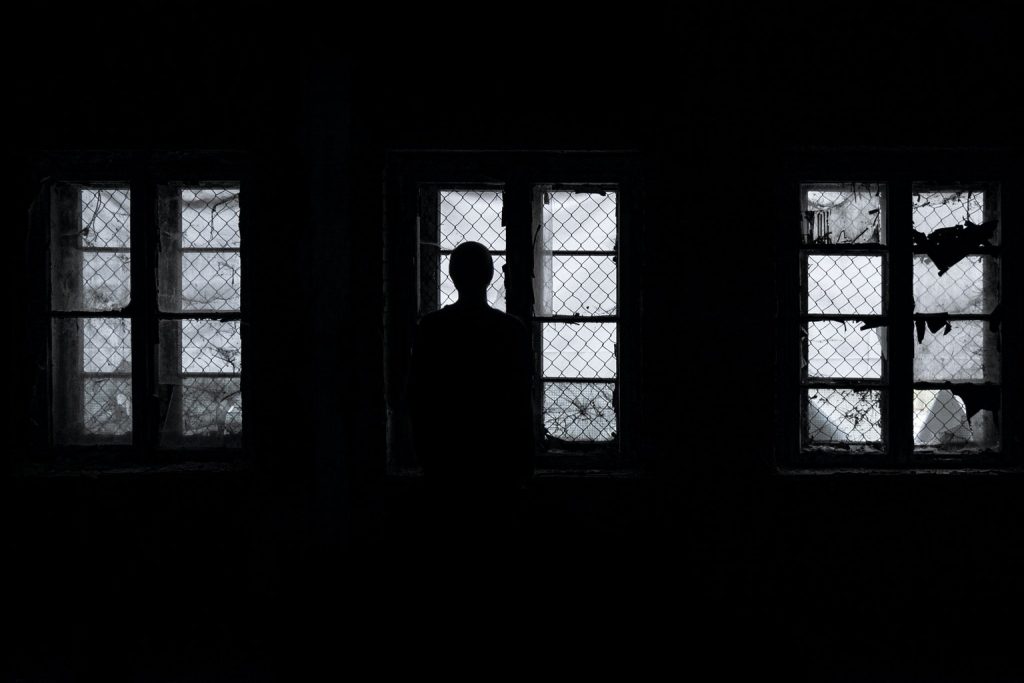 Questions and accusations followed the family like a curse. Did they make it all up? Was it a hoax? But ultimately, why would the Smurls subject themselves to a non-stop media circus, invasion of privacy, and personal humiliation and castigation? Knowing their character and spiritual foundation, it is difficult to believe that they would devise such a hoax that involved their children. No amount of money or notoriety would be worth it.
Lorraine concluded that four spirits haunted the family—an elderly woman who was harmless, an old man who had died at the house, a young and violent girl, and a malevolent demon that turned the other spirits against the Smurls, driving them to the brink of madness.
There are many things that science cannot explain. The Smurl incident is among them. The Warrens claimed that the Smurl hauntings were real, serving as an ominous warning about a hidden, coexisting demon world. And with that, the Warrens have provided a possible explanation for our consideration.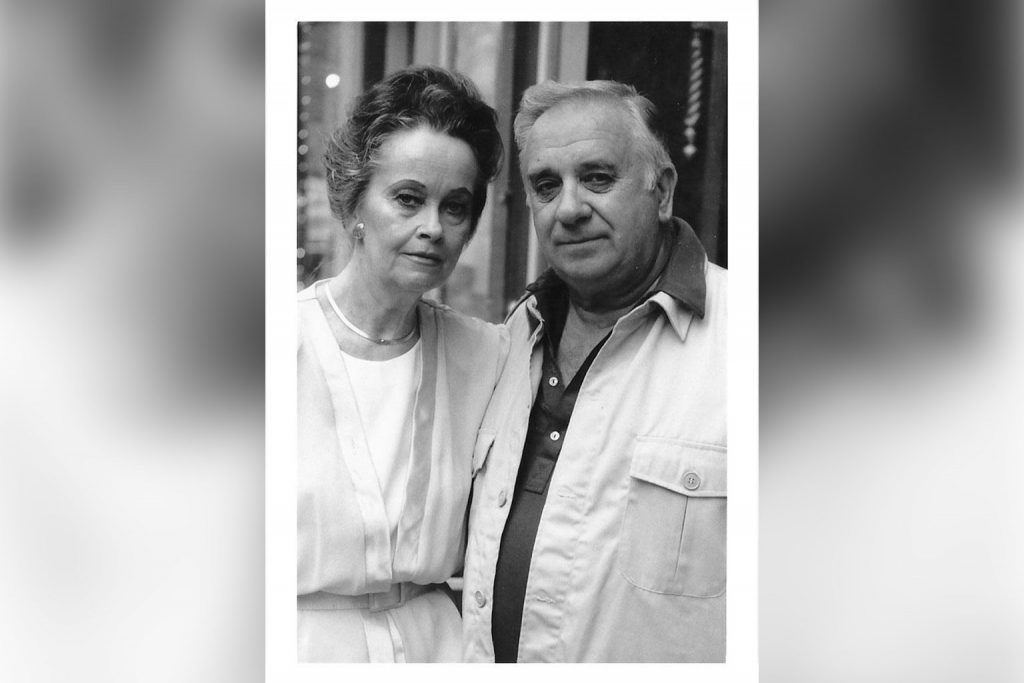 ---
Maxim W. Furek is an avid student of the paranormal. His eclectic background includes aspects of psychology, addictions, mental health, and music journalism. His most recent work is Sheppton: The Myth, Miracle & Music.
Maxim has been interviewed on paranormal programs including Midnight in the Desert, Exploring the Bizarre, Darkness Radio, Darkness on the Edge of Town, Dark Sun Rising, and Para-X Radio.
For additional information, please contact him directly through his Facebook or LinkedIn.
---
References:
Alu, M.E. (March 6, 1988). "Valley's own horror tale wafts into bookstores." The Times Leader, 3A.
Barrett Ravenhurst. (October 12, 2019). Owner, The Victorian Palace Theatre, Jim Thorpe, PA. Personal correspondence.
Corbett, S. (May 5, 1991). "The Smurls: They're back." The Times Leader, 3A.
Curran, R. (April 14, 1991). "Penning Book Tedious Task." Sunday Independent, 1.
Curran, R., Warren, Ed and Lorraine, and Smurl, Jack and Janet. The Haunted: One Family's Nightmare. New York: St. Martin's Press, 1988.
Flannery, J.X. (May 18, 1991). "Smurls Got Help from Diocese." Scranton Times-Tribune, 3.
Janes, D.A. (May 25, 2016). "Nightmare on Chase Street: The Smurl Family Haunting." The Lineup.
Marusak, J. (March 6, 1988). "It 'stinks,' concludes reviewer." The Times Leader, 3A.
Marusak, J. (January 1, 1989). "'Haunted' faulted as 'sad' saga." The Times Leader, 1G.
Merrow, M. (July 8, 2019). "Couple Buys Rhode Island home that inspired horror film 'The Conjuring.'" Boston Globe.
Merryweather, C. (April 25, 2019). "10 Most Haunting Cases Investigated by Ed And Lorraine Warren." ListVerse.
"Paranormal investigator who probed Smurl house dies at 92." (April 19, 2019). Citizens Voice.
"Reviewers Accord High Marks to Bob Curran's 'The Haunted.'" (May 5, 1991). Sunday Independent.
Sullivan, G. and Aronson, H. High Hopes: The Amityville Murders. New York: Coward, McCann & Geoghegan. 1981.
"'The Haunted' to Star Sally Kirkland." (April 14, 1991). Sunday Independent, 1.
"The Haunted." (May 6, 1991). Made-for-TV Movie starring Sally Kirkland and Jeffrey DeMunn. Director Robert Mandel.
Ed and Lorraine Warren. Personal communications circa 1988 to 1990.
Ed and Lorraine Warren. (July 19, 1988). Personal interview and photoshoot. The Victorian Palace Theatre, Jim Thorpe, PA.
White, A. (November 10, 2017). "6 Paranormal Cases Investigated by Ed and Lorraine Warren That We Can't Stop Talking About." The Lineup.
Wolkomir, J. & R. (July 1989). Ghost Busters. McCall's, 104, 106,109.