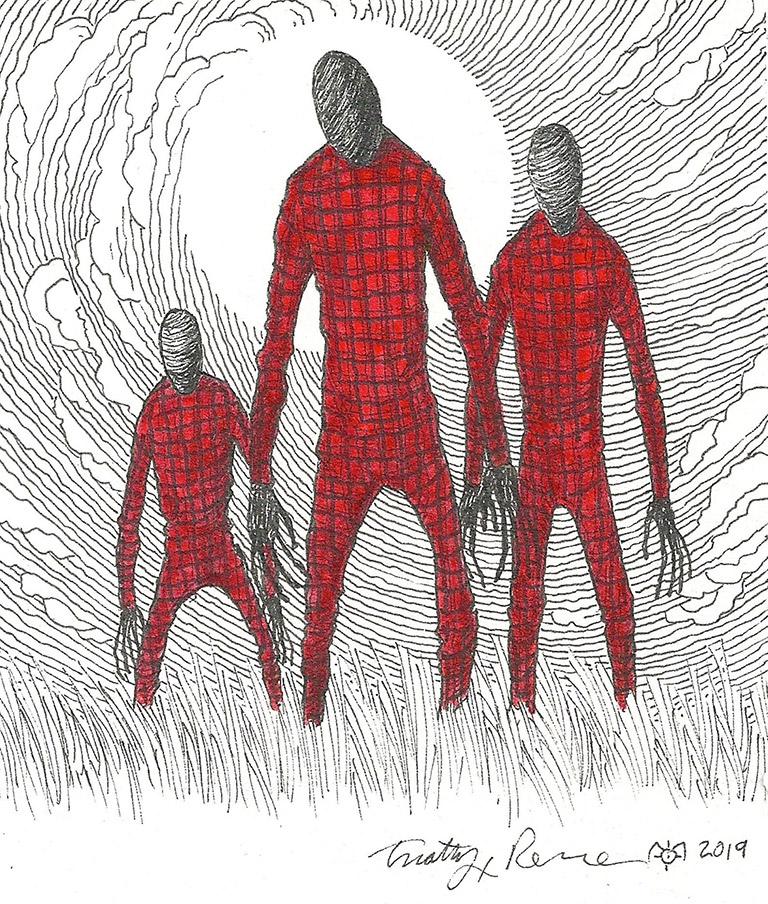 Step aside Men in Black. There appears to be a new fashion statement at the moment—the men in plaid!
Last month, I had the pleasure of speaking at the International Fortean Organization's annual Fortfest in Linthicum Heights, MD. I connected with some really great people there including Timothy Renner and Joshua Cutchin. The two of them are currently working on a fascinating book together called "Where the Footprints End" about other aspects and relationships between Bigfoot and all these other strange phenomena. Once it's out it's going to upend that classic perspective of what he is. And, it's not what you think.
After their presentation on this, Tim briefly shared with me some of the more intriguing findings he had come across recently involving two men spotted all over the country and on the scene of Bigfoot encounters. Turns out these same two guys just suddenly show up to intimidate or question people about their experiences.
Might this suggest a Men in Black component to the Bigfoot mystery that has been previously overlooked? There have been several cases which highlight a connection between Bigfoot and UFOs, so a MIB aspect wouldn't surprise me at all, really.
But as I've been saying for a while now, the Men in Black reports aren't necessarily men in "black," nor even "men" for that matter. The more appropriate description to assign them with should really be non-human entities (NHEs) or just "strange people," given their forms can take on a wide variety of physical features yet all share a common theme in their mannerisms and behavior—odd!
And, in Tim's podcast Strange Familiars, he has been addressing one such form that has become known as the Flannel Man.
I highly suggest listening to episode 104, which contains a report from Carlos—an individual who had a harrowing encounter with three Flannel Men that mimicked his parents' voices and paralyzed him, ultimately leading to a bout of missing time.
The Men in Plaid appear to be an aspect of high strangeness that most (including myself) weren't even aware of. Yet, it might turn out that these reports are more common than we think. Or perhaps this is just a screen memory of some sorts, maybe even related to an alien abduction event?
Have you had an encounter with these flannel-clad beings? Then, I want to hear about it. Please contact me and tell me your story.
And be sure to check out Tim's artwork over at Etsy. His talent is an otherworldly sight to be seen!